2 nights in Hotel Alexandra, with breakfast and dinner and a ride to Mt. Hoven with Loen Skylift.
Enjoy the free and fun Family- or Action Slope for a real adrenalin rush. Loen Active has togobbans incl. helmets for rent.
Explore the mountains on snowshoes - it's both easy and fun!
Guided ski touring/backcountry skiing
The mountains surrounding Loen and Stryn invites you to great ski touring and backcountry skiing with views of fjords and mountains.
Adventures can be tailor-made for small or larger groups - both private and corporate. We offer adventures year round.
Private Functions & Events
Are you planning a party, wedding, a company event or even team building, Mount Hoven will be the place with the coolest backdrop.
Package: Via Ferrata Loen and Loen Skylift
Join the experienced guides from Loen Active in the Via Ferrata, and return to fjord level with Loen Skylift.
Guided hike: Hoven-Skredfjellet-Hoven
Round trip over Skredfjellet mountain via Oppheimssætra summer pasture farm and back to Hoven. Lunch included.
Guided hike: Staurinibba or Årheimsfjellet
A longer day hike from Loen Skylift, included lunch.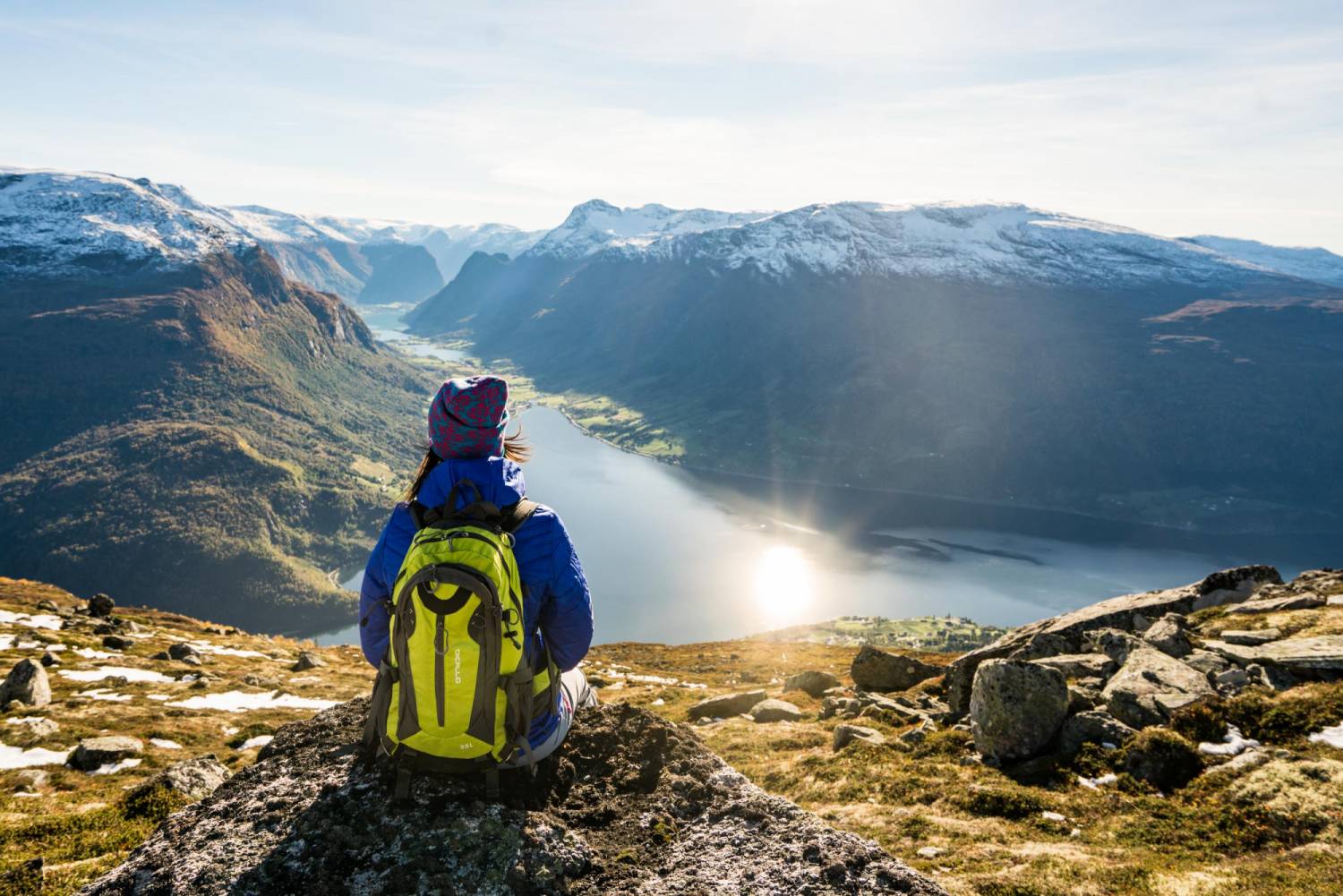 Guided hike: Hoven Panorama
A guided tour to Mt. Skredfjellet, with views of the fjord landscape.
BOOKING
Loen Active | post@loenactive.no | 57 87 58 00 | loenactive.no